Wish you were here   Well, on April 4 my wife and I will have been married 44 years. She deserves a gold medal!  WoW, what a beginning of 2014 we just went through. Days in the 70s and then at the end of January ice comes from the sky. Everything shuts down for a day~~ everything! Now February, a few days later and back in the 70s! February was cold and March wet. Wind has kept all but the biggest boats off the ocean. Cold here is anything below 55. CE — half was very interesting but the mandated part was all about rentals~ some like me do not do rentals! A long 4 hours! Phil and Kim, it seems like a long time coming but you will soon be moving into your new home in Calabash Lakes. The builder is c completing the punch list as I type. It probably seemed even longer as you spent your last winter in NY and it was a cold winter up there. Audra at www.cozychic.net has updated the gallery on her website. Check it out for some great ideas and fantastic deals. Pam, I'm sorry for your loss with you father, a WWII vet, passing. Thank you and your brothers for permitting  me to sell his home. You were a pleasure to work with during this trying time. I have been reminded I should apologize to transplants from WI, MI, NY, CT, and others for calling the recent past "cold".  A special apology goes out to the Canadian visitors to the area that are playing in the ocean, wearing shorts, and enjoying the weather while so many that live here are wearing jackets.
Local History ~~ 150 years ago a Confederate blockade runner full of supplies ran aground off Bald Beach on January 11, 1864. Bald Beach later became the island of Sunset Beach NC. The boat Vesta was scuttled by her crew in 10′ of water. She was trying to evade a Yankee blockade of the Cape Fear River near Wilmington for Winyah Bay at Georgetown SC. It is said the Vesta was 180′ long with a 34′ beam. It was run aground to salvage the cargo and set on fire to prevent the Yankees from salvaging her. When the 1st pier at Sunset Beach was built it was named Vesta Pier and you could see the boat's boiler underneath the pier. The Vesta is entirely submerged and covered with sand today.
Good news ~~ a couple lenders are providing loans on condo-tels again. The bad news~~ don't ask about the interest rates on condo-tells as they are higher than most other real estate loans and often require a larger down payment .      
The January Grand Strand Market Report~ had the heading "Single Family Residential & Condo Sales Volume Slip as Sales Prices Remain Up". January single family residence sales fell 11.3%. Prices remained stable due to distressed sales (foreclosures and short sales) being down. Condo distressed sales were down 48.1% over the past year. There are 2284 residential lots active on Coastal Carolina Realtors Association MLS. The lots held by developers they plan to build on are not included in that number. Fewer lots were sold in January 2014 than January 2013. Many new homes are being built but the vast majority are on builders non-listed lots. If anyone would like the entire report please email me.
Expect lower interest rates and higher home prices!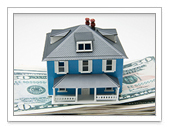 Weaker than expected December employment report sent interest rates lower, resulting in more home loan applications in early January. Taking advantage of lower rates, homebuyers' applications increased by 12 percent, and current homeowners also completed 11 percent more refinance applications. Home Prices Are Up, But Home Sales Are Down
In late January, data from the S&P/Case-Shiller index of property prices was released and showed a 13.7 percent year-over-year increase nationally from November 2012 to November 2013 in home prices across 20 major cities.
While prices are up in many places, sales of NEW U.S. homes dropped from December's forecast. New home purchases in December decreased 7 percent to a 414,000 annualized. For existing homes in the market, the National Association of Realtors reported that sales of previously owned homes climbed 1 percent in December, following a 4.3 percent drop in November. Overall, the housing industry ended 2013 having its best year since 2008. Industry Focuses on First-Time Buyers
The mortgage market remains tight, which could have a negative impact on new homes being purchased by first-time homeowners. First-timers, historically a major revenue stream for homebuilders, are still in need of home loans requiring little down payment. Thankfully, some great options, including FHA, USDA, and VA, still are available.
Prospective buyers should also be aware that U.S. central bankers began tapering Bond-buying stimulus efforts early this year. In late January the Fed announced it would continue tapering, with an end to the program forecast no later than December.
All things considered, home loan rates remain attractive compared to historical rates.
Who was Tabitha Holton? On January 9, 1878 she was the 1st woman licensed to practice law in NC. She had 3 brothers, all were lawyers. She gained her training by tutoring her brothers. She went to Raleigh with one of her brothers to take the bar exam administered by the state Supreme Court. The court questioned if they could admit a woman. The question came from Court Justice and UNC professor William H Battle as he made the argument that a Southern lady should not be "permitted to sully her sweetness by breathing the pestiferous air of the courtroom". She was admitted to the bar at age 24 and died at age 32. Women's lib in the 1800s! 
Foreclosures  We have been seeing the list of foreclosures dwindle recently especially in Brunswick County NC. For that reason the NC listings are all the new foreclosure listings in past SIX months instead of past three months. If we see them continue to fall I'll expand the area of the NC search. Only 26 were found ranging in price from $52,000 to $643,500. Included are 4 that are in auction status. The bank purposely priced them very low to get a bidding (feeding) frenzy going with brokers submitting many offers for clients. Check out the NC listings described here: http://bcarnc.rapmls.com/scripts/mgrqispi.dll?APPNAME=Brunswick&PRGNAME=MLSLogin&ARGUMENT=RlG5733xSyoGNjJHTxC4h75Zx%2BBf0EdbsiPWZl8ULUo%3D&KeyRid=1&Include_Search_Criteria=on&CurrentSID=159371851&MLS_Origin=BRWC  . SC foreclosures are broken down into 2 sections. The first is detached homes of which there are 33 newly listed in the most asked about areas of Horry County. They range in price from $39,900 to $999,900 and can be found at: http://ccar.paragonrels.com/publink/default.aspx?GUID=f2de167f-27b2-476b-9a83-134a72da7e94&Report=Yes . Last will be the condos and townhouses in Horry County. They range in price from $19,900 to $485,000. Unless you are over age 55 and desire housekeeping, laundry, meals and many more amenities priced into your HOA fee the lowest priced listing is not for you. Those listings can be found at: http://ccar.paragonrels.com/publink/default.aspx?GUID=5ac98923-c492-4aad-801b-269b982a97b4&Report=Yes . As always, these listings are only the most recent and only in the most requested areas of the two counties. Drop me a note or call for a complete list if desired.
A fantastic better than new home ~~ this home is only 2 years old and in a great community in Shallotte NC. This was a model home and the owners have added even more upgrades. Take a peek here: http://rakoci.com/idx/mls-1405567-4771_yellowood_shallotte_nc_28470 .
Fishing & Boating ~ have really suffered this winter. The water cooled down and so did the bite. The wind has been high keeping all but the biggest boats off the water and even their captains are mumbling about wind. When it has permitted them to get out the wahoo and tuna bite has been very good. Those two are great on the table! Shallotte Inlet is being dredged! YAY!!! They are moving 750,000 cubic yards of sand from the inlet to refurbish the beach. Anyone considering the purchase of a dry slip near Ocean Isle or Sunset Beach should be watching closely as availability is dropping. There are wet slips available too but mostly in SC. I have been on the water a few times taking in the sights along the ICW and inlets. Only fishing once for a couple hours and caught nada. The water will be warming and the nearshore fishing will be warming too. Soon Atlantic Bonito will arrive, then blues, Spanish mackerel, kings, cobia, flounder, and more. If only Neptune would turn off the fan! Don't forget if you are looking for ANY fishing equipment contact tom@protackle.com he has the best prices you will find anywhere and ships world wide.
Don't forget ~ if you have any questions about the area or local real estate do not hesitate to contact me at john@rakoci or 843 655 7777. There is a lot of information available on my website too ~~ www.rakoci.com